Prestige Award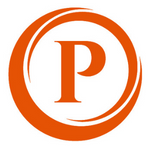 Equestrian facility of the Year 2022 + 2023
Australia Wide
Horse Safety Australia

Horse Safety Accredited Instructors
Horses ground your feet and lift your wings at the same time
Jarrahdale is more than just a riding school. It is medicine for the soul. Our stunning 150 hectare property on the foothill of Perth's Darling Range is the perfect place to regain your vitality, boost your confidence and free your mind, all the while being at one with nature on the back of a gentle Australian stockhorse.
We offer a host of fun outdoor activities aimed at getting back to nature. Whether you are interested in equestrian events like showjumping and dressage, looking for a unique team bonding experience, or you are keen to take in the spectacular view on horseback, Jarrahdale's vast open space is the ideal location.
Experience all the benefits of recreational riding with one of our horse riding activities that caters for all ages and abilities.
Prestige Awards - Equestrian Facility of the Year 2022 + 2023!
Jarrahdale Equestrian showcased on Destination WA
Horses are good for the soul
Horses and Horseriding helps adults and children to overcome fears and problem solve.
It is proven that horses reduce anxiety
Horse riding is not only a good source of physical exercise – it improves your balance and tones the muscles – but it is also a powerful way to improve your overall well-being by increasing your self-esteem and boosting your confidence.
Like a good therapist, horses have long been used to help people heal from all sorts of mental health illnesses. Equine activities are known to reduce stress, lower blood pressure and improve a person's overall health.
That is why we pride ourselves on empowering people by giving them the ability to build strength of mind as well as body when they connect with one of our well trained and calm Australian stock horses in the tranquil retreat of Jarrahdale. The quiet temperament of our beautiful horses has an immediate gentle and calming effect on riders that is therapeutic. And they are the perfect hooved friend for those in need of emotional support, or sufferers of sensory overload, mood disorders and even at risk youth. Jarrahdale is an amazing centre where humans and horses meet to support each other.
Our History in Photos
Jarrahdale is our little slice of paradise and it is too good to keep to ourselves which is why we share it with others who also enjoy our passion for horses and riding.
Jarrahdale is the perfect escape from every day stresses and where you can leave behind the hustle and bustle and truly relax.